Advanced Automotive Services: Buy A New Set Of Winter Snow Tires
At Advanced Automotive Services we know that icy roads can be dangerous if you don't have the right winter tires. Winter tires are engineered for traction in ice and snow when the temperature drops below 45 degrees. Winter tires leverage a combination of ribs, grooves, lugs, sipes, and studs.
Winter tires are made with rubber that stays softer and more pliable in cold winter temperatures. Flexible rubber is one reason you get more traction on snow and ice. However, the softer rubber also wears down more quickly. Replace your snow tires if the deep grooves that work to expel snow and slush buildup are worn down. Come by Advanced Automotive Services today at 5024 Willow Creek Rd Unit G and we can help you decide if it's time for a new set of snow tires.
The 5 Most Important Things To Know About Winter Snow Tires
Ribs: The edge of a snow tire has a chunky angled tread designed to move snow and ice away from the outer edge of the tire.
Grooves: Snow tires offer deep grooves to move snow away from the tire. Deep grooves trap snow into the void allowing for total contact between the tread and the road. The angle of the grooves allows the tire to eject snow from the grooves when the vehicle is in motion.
Lugs: Snow tires offer an aggressive tread in the center of the tire designed to remove snow and ice build-up. Winter tires pair more lugs with deeper grooves than an all-season tires. Sets of lugs and grooves make up a tread block. Each tread block has irregular, sharp edges that increase traction. This special design allows winter snow tires to cut through snow and ice.
Sipes: Winter tires feature-heavy siping. "Siping" is a small patterned slit on the lugs that creates extra edges for better road grip. For added traction, many tire shops offer custom siping to improve starting and stopping.
Studs: There are two types of winter snow tires, studded and non-studded. Studded tires are embedded with small metal studs that provide the best traction in tough winter conditions. In some states studded winter tires are illegal. As the name would suggest, non-studded snow tires do not have studs. Non-studded snow tires do not provide the same high level of traction offered by studded tires but still provide substantially more grip than an M+S all-weather tire. Non-studded winter tires are often paired with snow chains for extremely heavy snow and ice.
Call today at 815-637-0913 or stop by the Advanced Automotive Services at 5024 Willow Creek Rd Unit G and let's chat about the winter snow tire that's right for your car.
What our clients are saying about us
We have established longterm and stable partnerships with various clients thanks to our excellence in solving their automotive needs!
More Reviews

Because of Bob's technical expertise he made a costly repair not so bad. They did a great job for us !!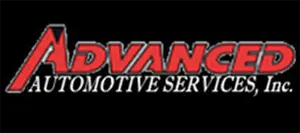 5 Star Service
Bob does all of my service work. Highly recommend.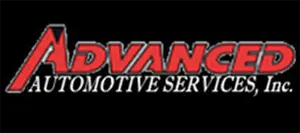 Highly Recommended